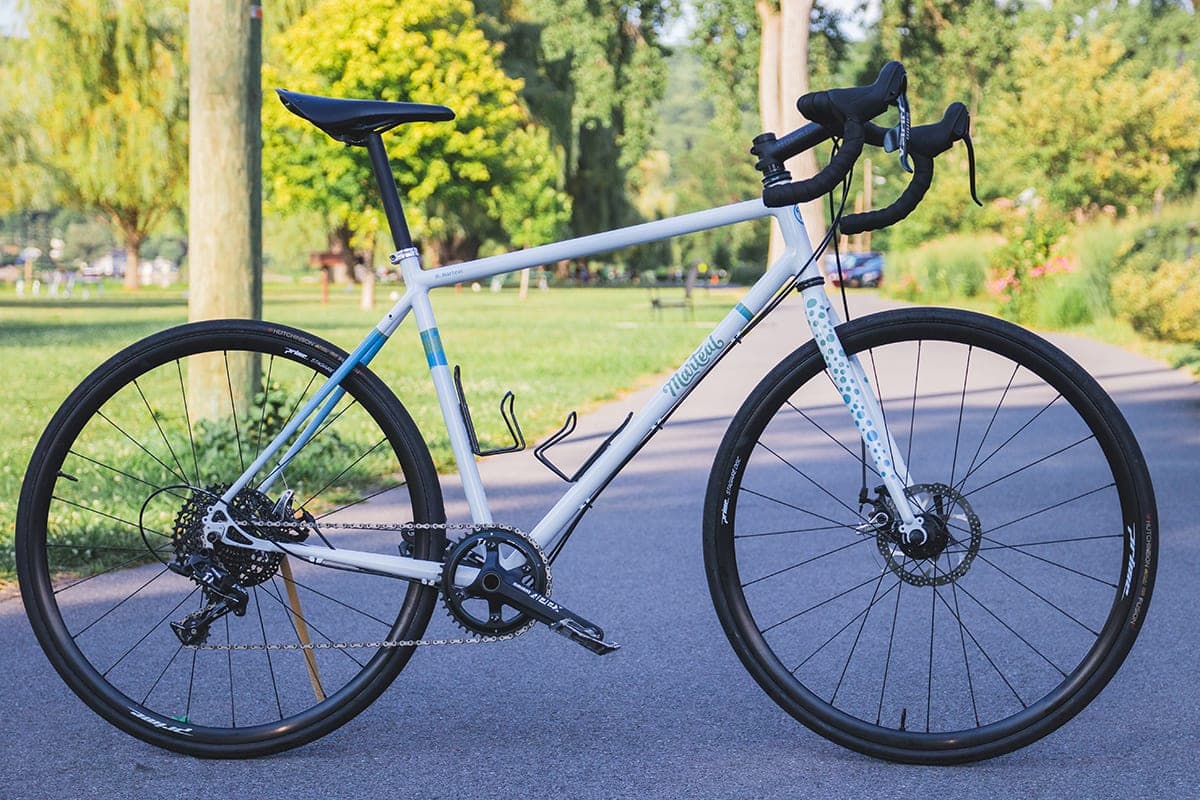 We do it for the kids,

the Civic
the Civic
A road focused bicycle for exploring the the Fingerlakes and beyond.
Inspiration
This is the Civic. It was built for my son, who does in-fact, have a wild infatuation with the Honda Civic. This bicycle represents the first frame built by me, without the watchful eye of a master frame builder and teacher. I thought my first bike Lessons was aptly named, but being able to "create your own learning opportunities" is a different experience in the humbling nature of bicycle frame building.
Design brief
The idea for the bicycle was to create a road specific frame that will be a good learning platform for me, and something that will have room for upgrades for him in the future. There was no desire for fenders, but I insisted on the option for a rack. The client was insistent on 25mm tires, but we built it out to comfortably take 28mm road tires. The fit is the cool unique part of this frame. The rider is 6-3, and all torso and arms. He specifically wanted a long reach and to be high above the crank.
Build out details
The build out on this bicycle focused on the best quality on a modest budget. We went with SRAM Apex drive-train and levers. They work great and any part of is easily upgradable as money and ambition become available. TRP Spyre brakes offer great stopping power, and easy maintenance. The wheels are Prime Stagiaire disc. The one big splurge was the Hutchinson Fusion 5 tires.
*Another great thing about this project is sharing the creative experience with my son who did all the photography and image production. Check him out on Instagram.
Gallery
Fit and geometry
Four numbers establish your touchpoints around the bicycle. These measurements are the starting point for what makes a bicycle custom. From this starting place we can make educated decisions about the geometry of the bicycle in conjunction with the needs of the rider.
Custom measurements
| Span | Distance in mm |
| --- | --- |
| A - Saddle Height | 790 |
| B - Saddle Setback | 62 |
| C - Reach - BB to Handlebar | 535 |
| D - Stack Height - BB to Handlebar | 670 |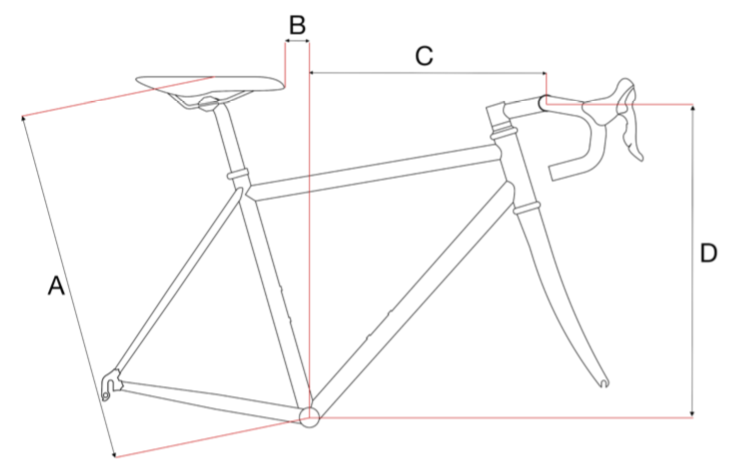 Frame geometry
| Span | Distance in mm |
| --- | --- |
| A - ST length | 530 |
| B - TT length | 583 |
| C - HT length | 153 |
| D - HT angle | 73 |
| E - ST angle | 74 |
| F - Chainstay length | 424 |
| G - Wheelbase | 1065 |
| H - BB drop | 70 |