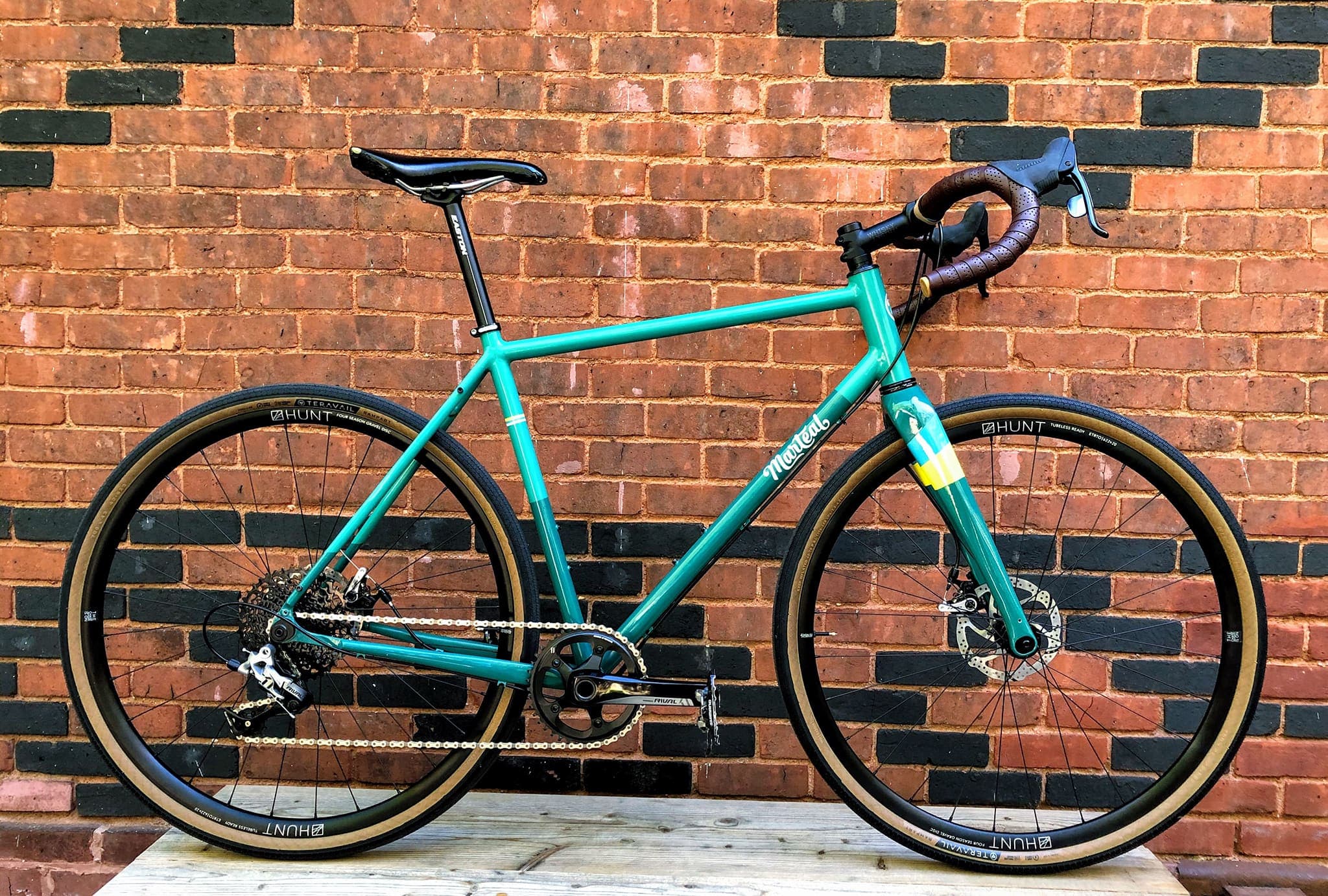 All dreams start somewhere,

Lessons
Lessons
An all-road bicycle that could handle a daily commute in rain-soaked upstate New York and spend hours on gravel roads of my new home in Richmond.
Inspiration
This bicycle is called Lessons. I thought of the name the thirteenth time or so I walked into my kitchen, sighed deeply, then optimistically said, "Well I learned another valuable lesson." Perhaps the biggest lesson building this bicycle has taught me is gratitude in the opportunity to pursue this crazy dream. I have fallen so in love with this process that each misstep along the way didn't lead to frustration, but a lesson of how to improve and learn. For the first time in a heap of years, I'm creating something that I can hold, understand, and be proud of.
Design brief
The design brief for Lessons was for an all-road bicycle to handle a daily commute in rain-soaked upstate New York and spend hours on gravel roads in comfort and style. The bicycle can be mounted with a rear rack for paniers and full-length fenders. Tire clearance is a robust 700x47. Flat-mount brakes and thru-axles embrace current standards and provide safe, powerful braking and a stiff feel.
Build out details
The Columbus Futura Cross carbon fork keeps the front end light and stable. The 1x SRAM Rival drivetrain and groupset perfectly match the riding goals for the bicycle. The Hunt 4-season disc wheels shod with 700x42 Teravail Ramparts are set up tubeless and are fast and supple. Up front the 46mm Salsa Cowchipper provides comfort and stability in all terrain.
Gallery
Fit and geometry
Four numbers establish your touchpoints around the bicycle. These measurements are the starting point for what makes a bicycle custom. From this starting place we can make educated decisions about the geometry of the bicycle in conjunction with the needs of the rider.
Custom measurements
| Span | Distance in mm |
| --- | --- |
| A - Saddle Height | 804 |
| B - Saddle Setback | 83 |
| C - Reach - BB to Handlebar | 466 |
| D - Stack Height - BB to Handlebar | 667 |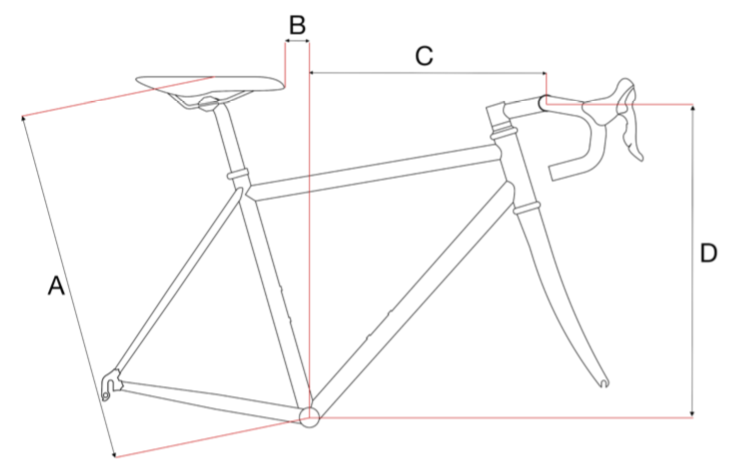 Frame geometry
| Span | Distance in mm |
| --- | --- |
| A - ST length | 540 |
| B - TT length | 577 |
| C - HT lenght | 168 |
| D - HT angle | 71.5 |
| E - ST angle | 73 |
| F - Chainstay length | 435 |
| G - Wheelbase | 1052 |
| H - BB drop | 75 |